Gary founded The Kilpatrick Group, PA during 2002 and provides forensic engineering services to legal and insurance clients and also provides contract and consulting engineering services to industrial clients in project management, product design, process design, machine design and tool design.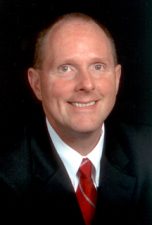 Gary E. Kilpatrick, PE, DFE
When you think of Gary, know that he is a:
Licensed Professional Engineer

Diplomat Forensic Engineer

Degreed Mechanical Design Engineer

Machine Design Engineer

Manufacturing and Process Engineer

OSHA Certified Industrial Safety Engineer

Motor Vehicle Crash Reconstruction Engineer

Motorcycle Crash Reconstruction Engineer

All-Terrain Vehicle (ATV)/Recreational Off-Highway Vehicle (ROV)/Utility Vehicle (UTV) Crash Reconstruction Engineer

Industrial Accident Reconstruction Engineer

Forklift Expert and Certified Forklift Trainer

Mobile Elevating Work Platform (MEWP) Expert and Certified MEWP Trainer

Crane Expert with both Mobile Multi-Axle and Track Crawler Telescoping and Lattice Boom Cranes

Amusement Park Ride Investigation Engineer
Bachelor of Science Degree in Mechanical Design Engineering from North Carolina State University (Emphasis in Mechanical Machine Design and Machine Design Safety) Class of 1990.
Licensed Professional Engineer in 14 states currently including: NC, SC, VA, WV, GA, FL, TN, NJ, NY, MD, LA, WI, IL and MS.
Mr. Kilpatrick has submitted written reports in both state and federal court cases. He has testified as an expert witness in both deposition and trial in state and federal cases.
Mr. Kilpatrick has prepared and given presentations on forensic engineering topics to professional engineering societies, community colleges, university student engineering societies, paralegal associations, and casualty insurance adjusters. Mr. Kilpatrick has written technical papers some of which have been peer reviewed.
Mr. Kilpatrick's corporate office is located in Jamestown North Carolina. Please feel free to contact him any time at 336-841-6354(o) or 336-803-1639(c)